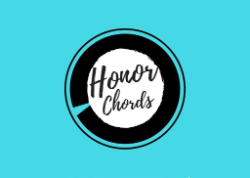 Honor Chords is a group of UF Honors students who share a passion for singing. Honor Chords welcomes all Honors students, regardless of skill level or past singing experience. No auditions are required.
Mission
Honor Chords strive to make a cappella singing accessible to all.
Membership
Honor Chords meets weekly on Monday nights at 7:30 pm during both the Fall and Spring semesters. The first Fall 2023 semester meeting will take place on August 28th and will a great opportunity to learn about the group and meet its returning members. Follow Honor Chords on Facebook and Instagram for the latest information and developments regarding Fall 2023 recruitment.
Performances generally occur at least once per semester, with past venues including the Honors Holiday Party and Gator Nights. Each showcases the talents of Honor Chords members and the Honors Program as a whole.
Watch some performances below!
Leadership
President: Zion Szot
Vice President: Sam Jones
Music Director: Zachary Freeman
Secretary/Treasurer: Mary Ojo
Public Relations: Lauren Carlson
Faculty Advisor: Dr. Melissa Johnson
Connect
For the latest news and updates regarding upcoming meetings, socials, performances, and more, be sure to follow Honor Chords on social media or subscribe to its public calendar.
If you have any questions about the group or how to get involved, feel free to reach out to the executive board.