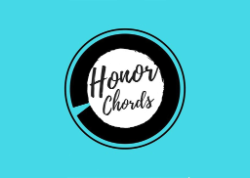 Honor Chords is a group of UF Honors students who share a passion for singing.
Mission
Honor Chords strive to make a cappella singing accessible to all.
Meetings and Performances
Honor Chords meets weekly on Monday nights at 7:30 pm during both the Fall and Spring semesters. Follow Honor Chords on Facebook for the latest information and developments regarding Fall 2021 recruitment.
Performances generally occur at least once per semester, with past venues including the Honors Holiday Party and Gator Nights. Each showcases the talents of Honor Chords members and the Honors Program as a whole.
Watch some performances below!
Leadership
President: Devin Mix
Vice President: Stephanie Cobb
Music Director: Patrick Lewicki
Secretary/Treasurer: Zachary Freeman
Public Relations: Matthew Farrell
How to Join
Honor Chords requires no tryouts and encourages all interested students to join. For the 2021-22 year, there will be a welcome meeting the first or second week of classes. Afterwards, members will have 3 weeks to fill out a commitment form.
Ready to join the Honor Chords? Email ufhonorchords@gmail.com.
Connect
Connect with Honor Chords on Facebook! Feel free to send a Facebook message with quesitons or inquiries. Also connect on Instagram at @honorchords.