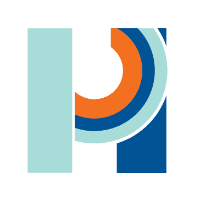 The UF Honors Program is structured in two parts: the First-Year Honors Program (FHP) for first-year students and the University Honors Program (UHP) for upper-division students. At every level of the program, we provide tailored advising, opportunities for community-building and interdisciplinary engagement.
---
Mission
The mission of the UF Honors Program is to connect, nurture and engage the next generation of scholars who change the world.
We do this by:
Recruiting high achieving students from around the world
Inspiring curiosity, intellectual daring and creativity
Building a lifelong community of high-achieving peers, top-notch faculty and supportive staff
---
Vision
Our vision is to distinguish our program as the national leader in Honors and serve our students' needs as the first-choice public university for aspiring scholars in the US.
We strive to cultivate the full intellectual growth of preeminent undergraduates across disciplines on their personal journeys to achievement.
We believe that each Gator who meets their intellectual potential is a win for all – and betters our collective future.
---
Values
The University of Florida Honors Program promotes education with disciplinary depth and interdisciplinary competency by providing service rooted in the following values.
We value the power of opportunity, the strength in community and the love of a challenge. We recruit, support and inspire high-achieving students to meet their fullest intellectual and disciplinary potential—and then push for more. We are a welcoming, family-like network of academic devotees with an appetite for growth. Sure, we're scholars – but the true measure of our strength lies in the value our esteemed students and alumni bring to the world for everyone, every day.
These values inspire, inform and ground the Honors Program. Everything we do is rooted in the following 3 pillars:
Opportunity
In opportunity lies access, possibility, achievement. The future is molded by it; Honors students are driven by it. Opportunity allows Gators to discover and follow their paths and, through the UF Honors Program, affords deeper connections and personalized tracks to success.


Community
In a university of tens of thousands, the UF Honors Program provides a smaller, supportive community of high-achieving students, helpful advisors and top-notch faculty. This close network of creative scholars with diverse interests forms valuable, lifelong friendships and professional connections.


Challenge
Through challenge comes evolution. Whether by academic rigor, leadership, navigating personal growth or a foreign country, the UF Honors Program is a challenge – not a reward – for students who thrive on overcoming obstacles and constantly redefining success.
---
Brand Meaning