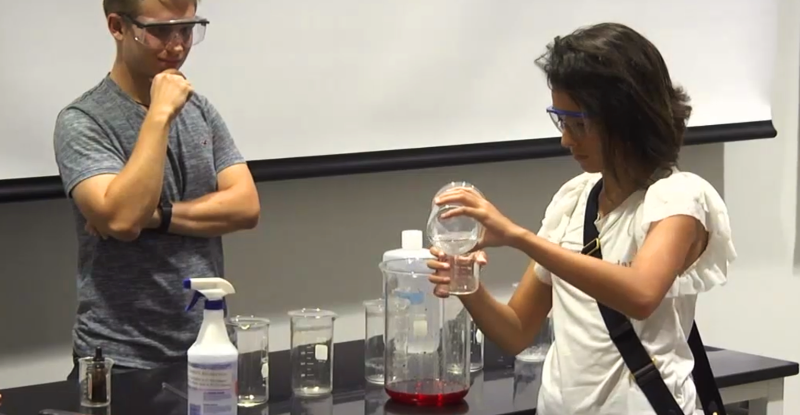 About HP-Camp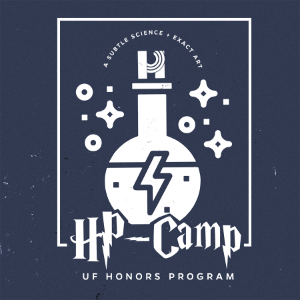 Are you a first-year student and Harry Potter fan? Do you want to have fun in potions class? HP-Camp is for you!
Honors Potions Camp, or HP-Camp, is a UF Honors Program retreat offered to first-year Honors students at the beginning of the Fall semester. Honors students are among the most eager and engaged students at the University of Florida, and we want to help them achieve their full potential.
This retreat is centered on welcoming and integrating students to the Honors Program while learning chemistry through some Hogwarts-inspired experiments. As first-year students, making connections is critical. By interacting with students who share common goals and interests, HP-Campers build long-lasting relationships that will help enable success at UF.
Important
Students that sign up for HP-Camp will be enrolled in a one-credit Honors class automatically as part of the experience. This one-credit class will be completed during the time period of the retreat, so there is no need to worry about a conflict with the schedule of another class.
Students that register by May 20 will be placed on the same floor in Hume.
Please do not register if you have a time conflict. H-Camp, Sorority Rush, and Marching Band all have conflicting schedules.
Summer 2021 Coronavirus Guidelines:
HP-Camp will follow UF Health Guidelines to ensure the safety of our students and staff.
Registration Info
Summer 2021 HP-Camp
Dates: Tuesday, August 17 - Saturday, August 21
Capacity: 30 students
Location: University of Florida
Please read the Retreat FAQs before registering for HP-Camp.
Registration opens May 5.
Questions? Please contact Dr. Law at mlaw@honors.ufl.edu.